On August 20, 2023, the POWERWORLD heat pump 2023 Investment Promotion Summit - Shandong Station was held in Weifang.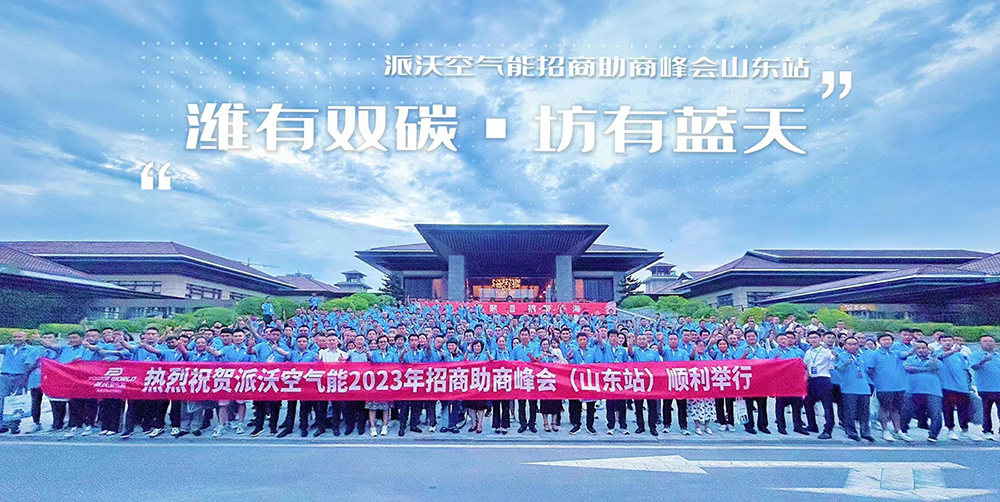 Following the Hebei and Northeast Station Investment Promotion Summits, POWERWORLD forged ahead bravely, and the Shandong Station Summit settled in Weifang! The theme summit of "Thousands of Cities Create Wealth, Big Business Incubation" set off a strong storm in the air energy industry at every stop. The summit site was full of guests, and they communicated face to face, discussed development plans, and seized the trillion-dollar blue ocean market of air energy!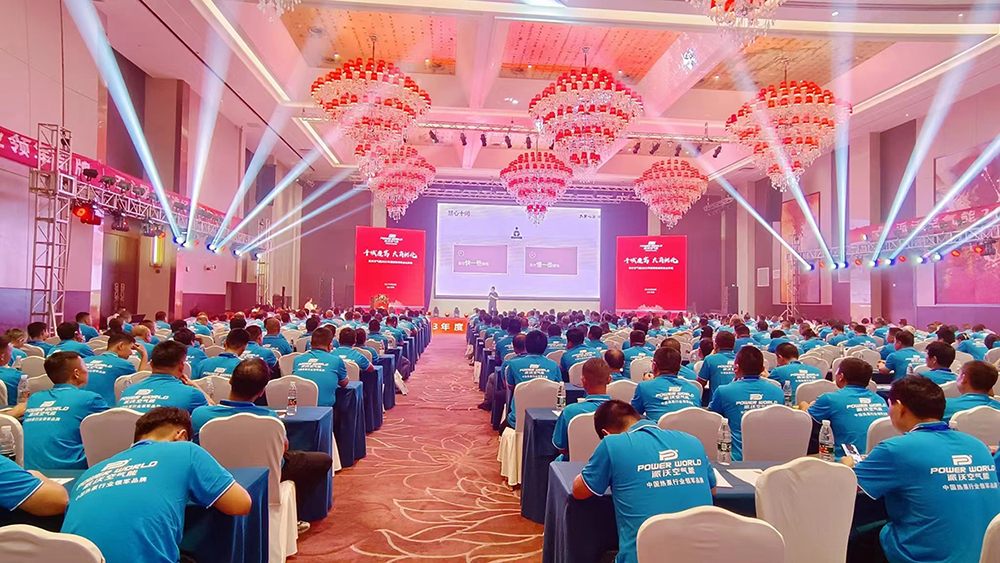 At the meeting, Mr. Li, Chairman of POWERWORLD, gave an in-depth explanation of the development history of the company and the current trend in the heat pump industry.
Mr. Li said: With the advancement of the national "dual carbon" strategy, heat pumps have become an important starting point to achieve "carbon peaking and carbon neutrality", and the industry's popularity continues to rise. In a market environment with diversified sales forms, we must not be afraid of new situations and accept new challenges; we must fully believe in the POWERWORLD brand and build market confidence; we must actively tap resources to win market growth.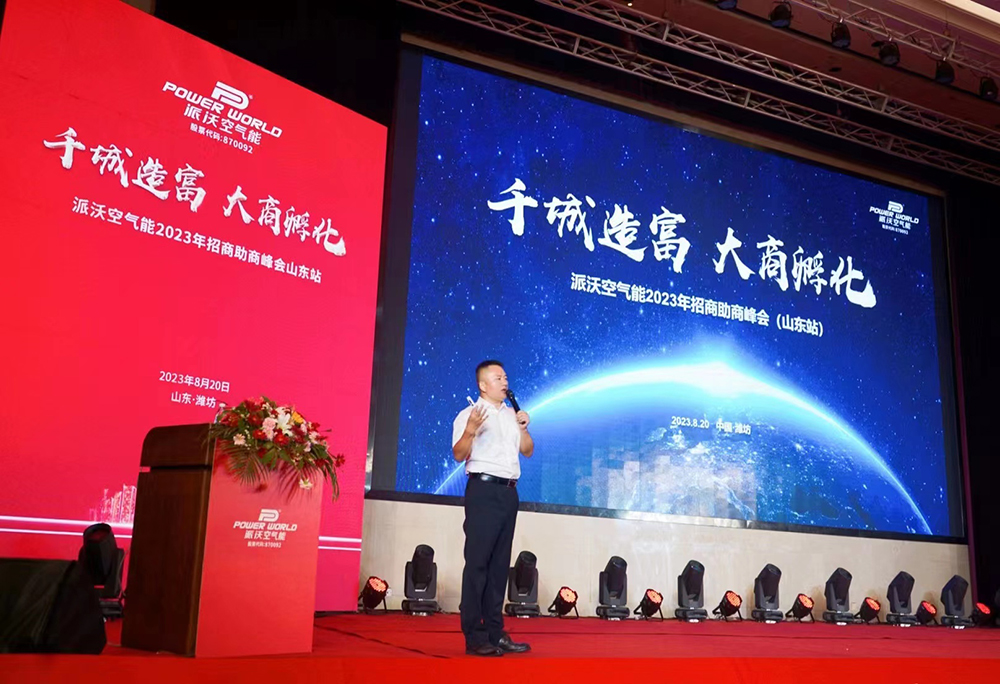 POWERWORLD will always be based on the brand side, focus on the consumer side, be user-centered, market-demand-oriented, firm in technological innovation, strive to enhance the core competitiveness of the company, and help dealers and agents seize the billion-dollar market.
In order to strengthen the skills training of dealers, this conference POWERWORLD devoted all efforts to building a lecture hall by famous teachers, and invited Mr. Liu, a marketing guru with 16 years of service experience in the clean energy industry, to give lectures, aiming at empowering terminals and improving the operating capabilities of terminal merchants, to empower and gather strength to seize the trillion-dollar air energy market.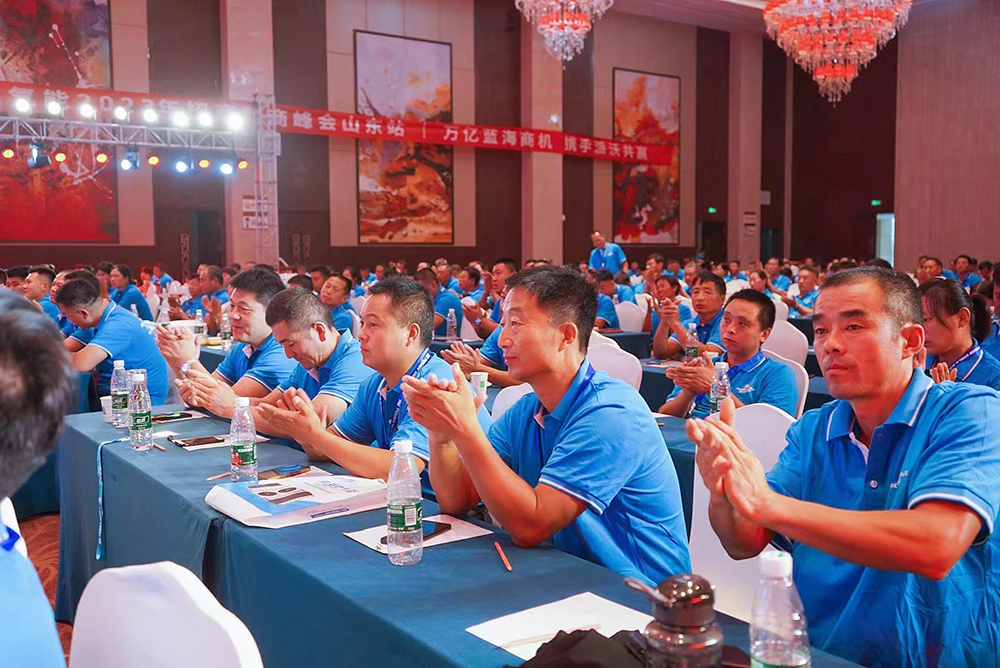 1. Market analysis and prediction of development direction
Analyze the new marketing situation in 2023 from multiple dimensions, help dealers sort out growth paths and business plans, and analyze in detail how to do "quality air energy" differentiated competition in the face of the serious homogeneity of air energy products, Lay a solid foundation and fully empower terminal sales.
2. Practical skills, deciphering promotional activities
Through the "three-point style", "four-Tianjin", "five-customer principle" and "six-standard theory" to dismantle promotional activities, use various promotional methods to make consumers and users deepen their understanding of their products and accelerate market share. Broaden marketing methods in terms of sales promotion, promotion, publicity, etc., and improve the cohesion, combat effectiveness, and execution of the team, so as to achieve the purpose of grasping profits, increasing efficiency, and fast turnover.
The marketing classroom training uses the assistance strategy of teaching others to fish so that dealers can grow rapidly, adapt to and be at the forefront of the market, be more in line with market demand in daily operations, respond faster, and make judgments and decisions when opportunities come, and stay agile and adaptability to establish future competitive advantages.
At the meeting, Liu Guo, Sales Director of Shandong District, said that POWERWORLD continued to invest in all-round brand marketing, spending tens of millions of yuan on high-speed railways, high-speed artillery, buses, outdoor advertisements, etc. across the country to boost marketing; held a technical training meeting to resolve cooperation Partner sales, installation problems. POWERWORLD's online and offline omnichannel firepower is fully utilized, creating a domineering brand communication nationwide, building brand awareness, and helping partners gain a firm foothold in the market and become bigger and stronger.
POWERWORLD's strategic planning, favorable policies, business education training, and high-quality and innovative products allow more dealers to see its strong strength. On-site orders are signed in an endless stream, and multiple benefits are obtained. The hot lottery session made the atmosphere of the scene even higher than the waves!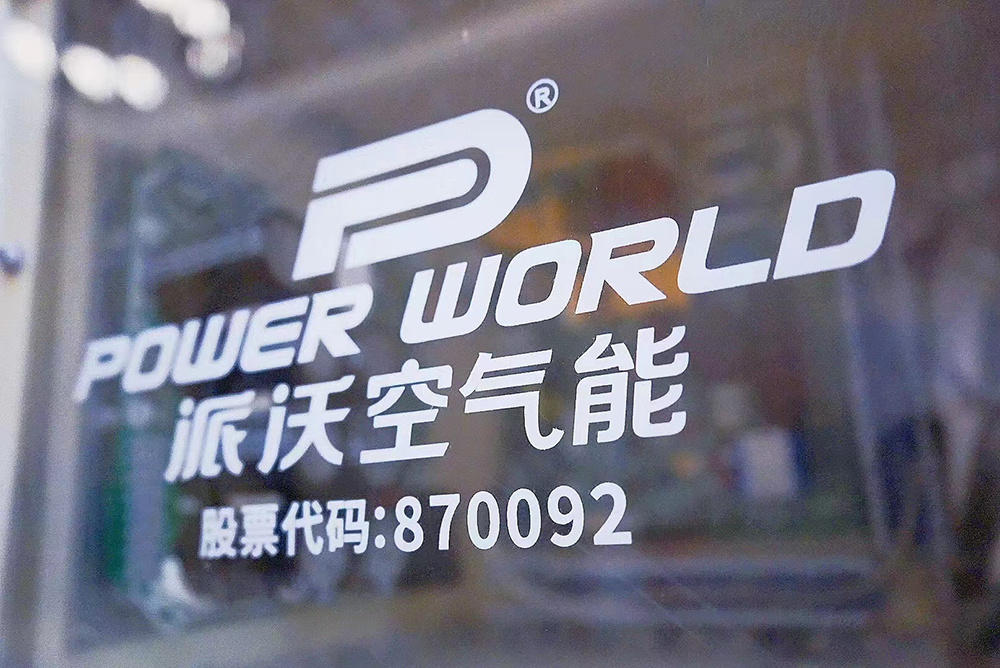 POWERWORLD heat pump 2023 Investment Promotion Summit-Shandong Station was a complete success. Since 2023, POWERWORLD has centered on business support, and gradually accelerated the pace of strategic planning and layout of the national market. In the future, POWERWORLD will continue to expand the air source market, and work together with partners to make good use of the super energy of heat pumps and help " The goal of "double carbon" has been achieved, and based on China, it will deliver the strong voice of China's heat pump to the world.